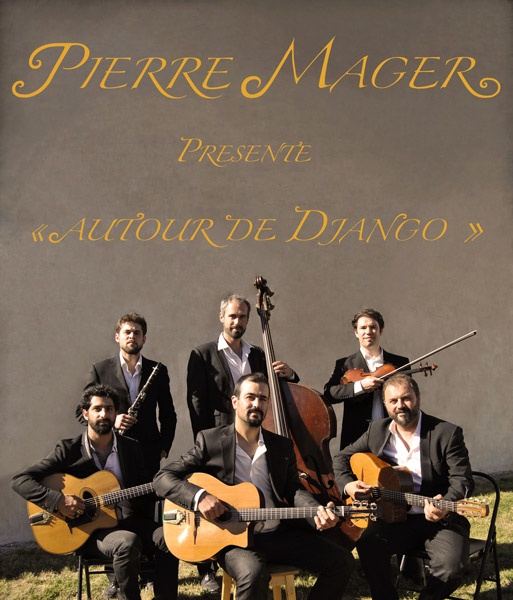 The idea of the "Autour de Django" project is borne from my desire to illustrate the public what a fabulous guitarist Django Reinhardt was, by attempting to uncover the full richness of his repertoire over the course of a concert.
There are two major periods in Django's career :
- The first, between 1934 and 1939, before World War II, was with violinist Stéphane Grappelli and their famous "Quintet of the Hot Club of France", a string quintet playing exclusively acoustic music.
- The second, from 1945 to 1953, after the war, sees the beginning of amplification, the birth of the electric guitar. The repertoire, influenced by American boppers, is much more modern. The warm sound of his guitar and tube amp is frequently married with a clarinet.
Therefore, with this project, I present to you a concert in two parts - two worlds, these two main periods that characterize Django Reinhardt's career. Thus, in a first part, violin and acoustic guitar will be honoured and in a second, they will be succedeed by the clarinet and amplified guitar.
sextet regrouping the two formations
«violin» and «clarinet»
(1934-1953)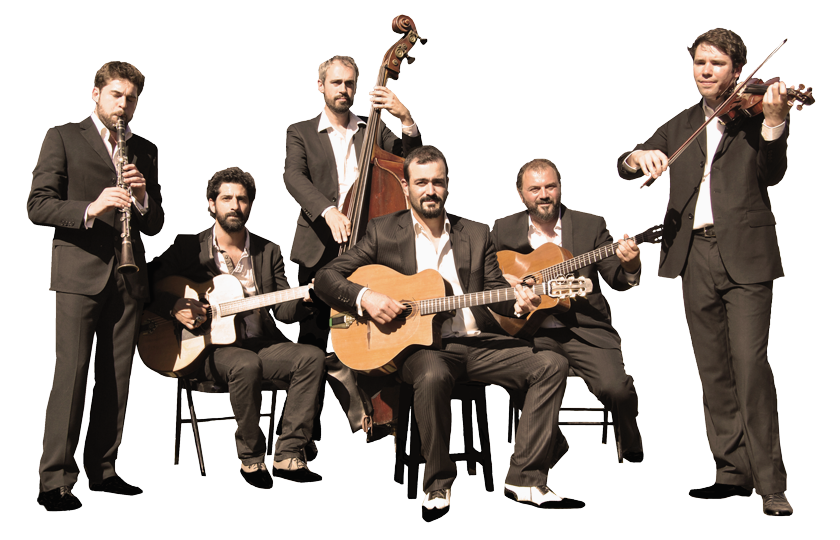 The other Versions of the project "Autour de Django" :

"Autour de Django" also comes in two other smaller adaptations corresponding to Django's two major periods. This allows for the development of each repertoire in more detail :
Formation quintet «violin»
before war (1934-1939)
(also possible in quartet)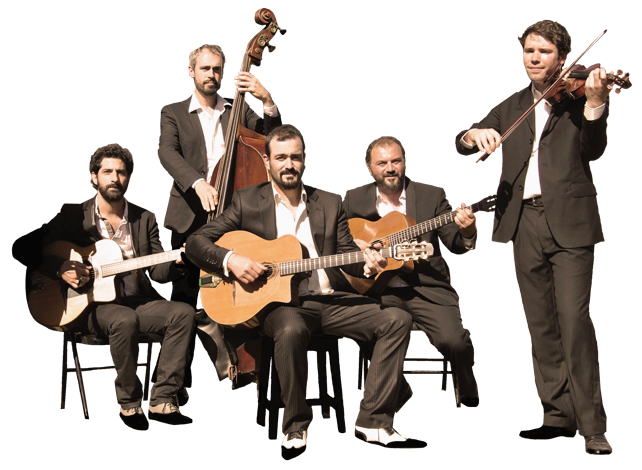 Formation quintet «Clarinet»
after war (1945-1953)
(also possible in quartet)